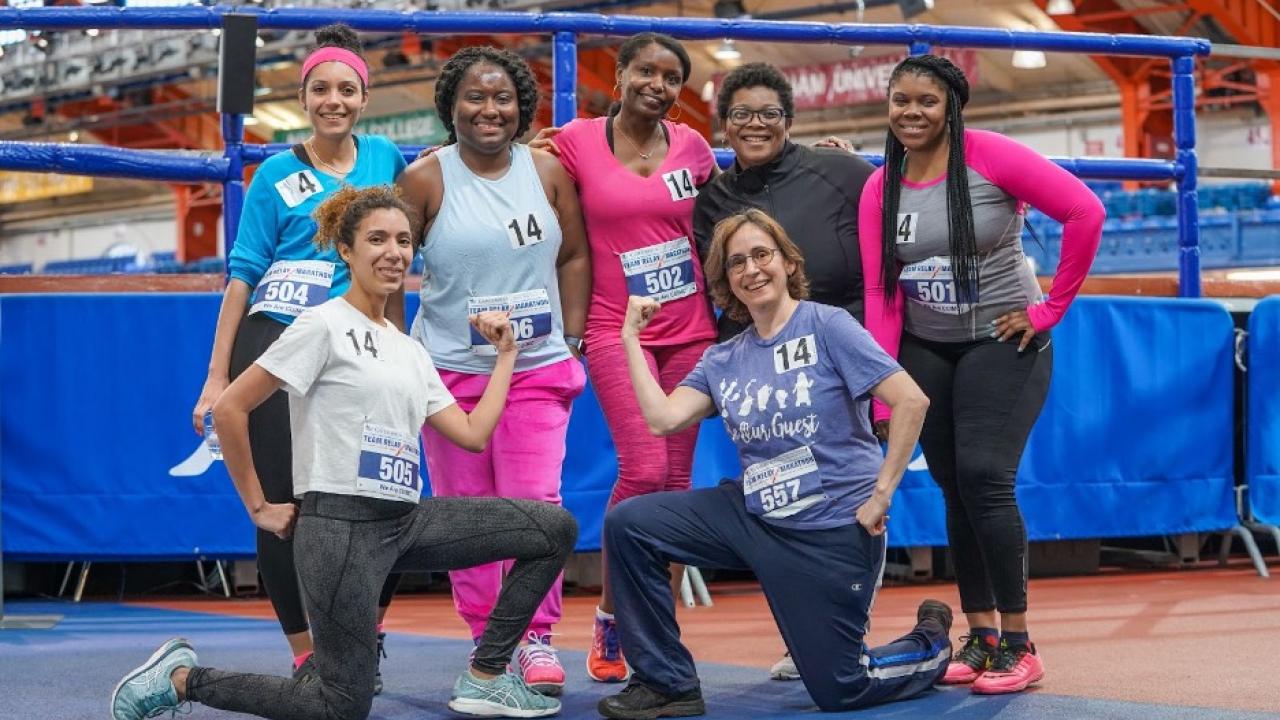 Two teams of CUIMC runners set record times during the CUIMC Team Relay Marathon which took place at the Armory's New Balance Track & Field Center late last month.
Dozens of teams completed 211 laps of the Armory's 200-meter track, with proceeds from registrations and sponsorships benefiting the Armory's youth programs.
As the title sponsor of the event, CUIMC put together a team called "We Are CUIMC", which set a record in the women's medical and healthcare division.
A team named "The Runs" set a record in the men's medical and health care division.