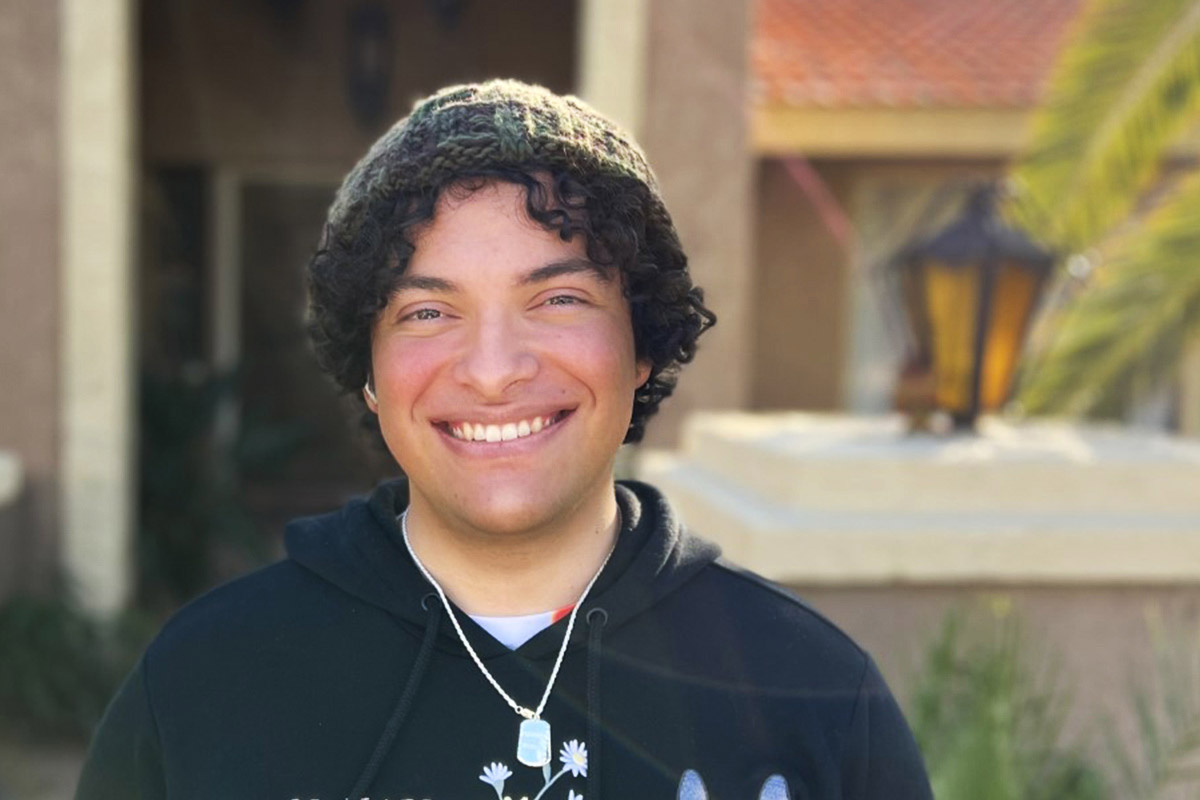 Like many in the Class of 2022, Jovaan Velez's journey to graduation hasn't always been easy. His family endured Hurricane Maria in Puerto Rico in 2017. He and his classmates also navigated online learning and public health restrictions during the COVID-19 pandemic. But, through it all, he never forgot why he started his healthcare journey.
Q: What made you choose Emory?
A: I've wanted to go to Emory for a long time. This is an opportunity for a top-notch education in an excellent community. Emory gave me a lot of support regarding scholarships and gave me the opportunity to be able to study.
Q: What are the things you will remember most about your time on campus?
A: Some highlights would be becoming a Resident Advisor at Woodruff Hall, hosting social events for the Emory Salsa Dance Club, and getting to know my peers at SGA. [Student Government Association] as class president.
Q: What made you choose nursing?
A: Nursing offers the opportunity to help the most vulnerable with the resources needed to have a direct impact on their immediate and long-term well-being. And, once you start nursing school, you find more and more reasons and motivations to continue. I always knew I would end up in health care. I started by volunteering with Children's Healthcare of Atlanta. I started doing research with the Emory Spatial Cognition Laboratory as a research assistant.
Q: What about the challenges your class has faced during COVID-19?
A: We are going through COVID-19 together. The limitations of online learning at the start of the program, such as not being able to see our peers, were difficult. But we were able to see each other at the clinic, which was great. It was also important to find a balance between work, studies, hobbies and activities which, of course, contribute to overall health.
Q: Being able to graduate on campus this year must be special. What would you say your class thinks about it?
A: I would say that we are all very happy to have the opportunity to graduate in person, not to mention that we were able to bond easily when we arrived on campus. Once we all got together and got to see each other in person, there were just lots of friendly smiles and everyone was pretty happy to be back on campus.
Q: What advice do you have for those entering nursing school?
A: Stick to your original reason for pursuing nursing. You will encounter challenges, but you must remember that everything you do is for the patient. You are an advocate for them. Be open to challenges and approach each clinic with the mindset that you may discover a new passion for topics such as pediatrics, mental health, motherhood and more.