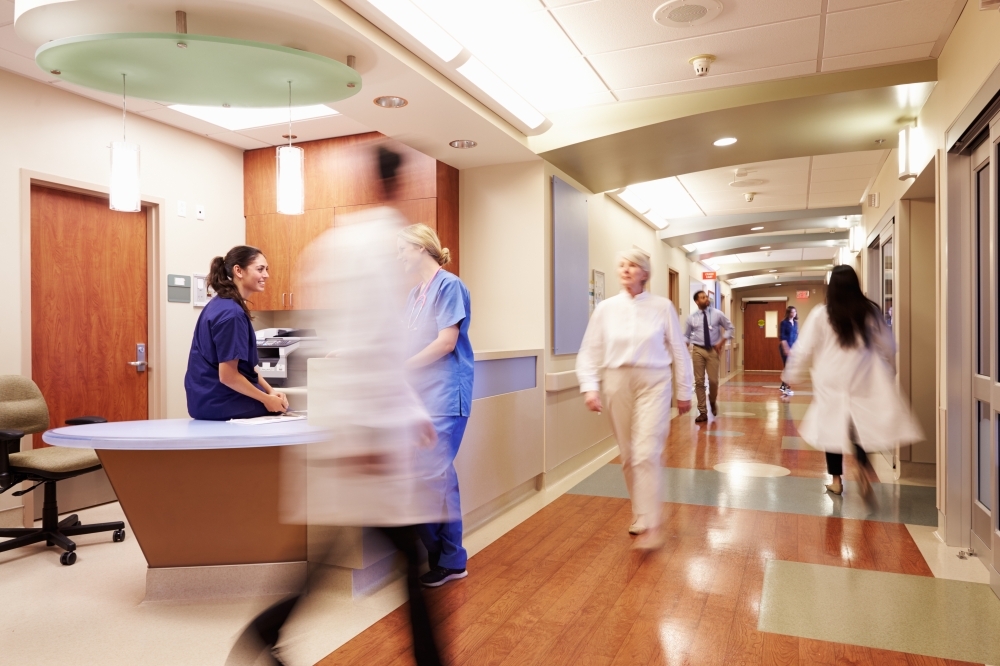 In mid-June, Dallas County officials reported 2,363 nursing vacancies, nearly eight times the number of vacancies from this time last year.
Officials at Texas Health Resources, the parent company of Texas Health Presbyterian Dallas, said they are working hard to provide opportunities for those who want to join the field.
"It is incumbent on all health care systems and others to find new ways to attract and retain staff," said Mark Morales, director of learning for Texas Health Resources. "Maintaining such a culture has always been a top priority for Texas Health, and we are committed to continuing to seek new solutions and collaborations that address these challenges."
Projections from the Texas Department of Health and Human Services show that hospitals across the state are facing a shortage of nurses and other full-time staff. The demand for full-time registered nurses is expected to grow to nearly 350,000 over the next decade, according to state projections.
That could leave the state's health care industry with a staffing shortage of more than 57,000 full-time employees by 2032, according to DSHS data. Based on these state estimates, more than 16% of the projected demand for RNs in 2032 will go unmet.
"The healthcare workforce is at a critical point," said Stephen Love, president and CEO of the Dallas-Fort Worth Hospital Council. "The COVID-19 pandemic has taken a very heavy toll on healthcare teams, especially on the front line. As a result, many suffered from stress, trauma, burnout and behavioral health issues.
Hospital officials said they are actively working to alleviate staffing shortages on several fronts, including addressing burnout and retention; expand recruitment efforts; and increase training opportunities for nurses.
Retention
Alleviating nursing shortages will require producing more available nurses while creating an environment to better retain existing employees, according to Texas Nurses Association CEO Cindy Zolnierek.
"I think healthcare organizations do a lot to try to support a particularly diverse workforce, because if they support their staff, they're likely to be loyal and want to stay with that organization," Zolnierek said.
Zolnierek said the COVID-19 pandemic has been a factor in labor shortages.
"The work environment during COVID[-19] was so intense and difficult for nurses that some are leaving the nursing profession or maybe taking a temporary break," she said. "Some [nurses] are at an age where they can retire or retire early, and we don't quite understand the impact of that.
Incredible Health, a recruiting company that partners with hospitals and health systems to help nurses get hired, analyzed data from more than 400,000 nurse profiles in its system and interviewed more than 2,500 nurses allowed in the United States in February.
Survey data showed that 34% of nurses surveyed said they are very likely to leave their jobs by the end of this year.
Of the nurses surveyed, 44% cited burnout and a very stressful environment as reasons for wanting to leave their jobs. Almost a third of nurses said they plan to leave the field altogether or retire, while 42% of nurses surveyed have started a new nursing role since January 2021.
Many professional groups, such as the Texas Nurses Association and the Texas Hospital Association, pay attention to the mental health of healthcare workers, Zolnierek said. Hospitals such as Texas Health Presbyterian Dallas are also working to increase retention by addressing the issue of burnout among staff, officials said.
According to a study of clinician well-being and resilience by the National Academy of Medicine, changes to reduce burnout were recommended for medical staff, including investing in more regular job stress assessments as well than destigmatizing and supporting mental health. The study also recommends that focusing on wellness is a long-term value.
"Let's not wait to be exhausted," Zolnierek said. "We are looking at how we can support the well-being of our workforce.
Hospitals are also working to retain staff to grow the ongoing workforce, said Kelly Martin, vice president of human resources for Texas Health Resources.
"Texas Health knows that hiring employees is only the first step to overcoming staffing," Martin said. "To retain employees, especially during the difficult times we have experienced in the context of the pandemic, systems must treat employees well. [and] provide opportunities for career growth and resources to help take care of their physical and mental health.
Recruitment
At White Rock Medical Center in Lakewood, the nursing shortage has forced the hospital to look for new ways to entice nurses to join the hospital. Jenny Humpal, chief nursing officer at White Rock Medical Center, said the hospital has begun expanding its recruitment efforts internationally to help hire qualified nurses.
Humpal said White Rock Medical Center was welcoming about 60 nurses from other countries at the end of June.
"The safety of our patients is always our top priority, and so we have worked hard to ensure we have the appropriate levels of staff and qualified nurses to care for our patients," Humpal said.
To help fill the gaps in the workforce, hospitals have relied on additional staff through agencies, which Zolnierek says has been done on a smaller scale for decades.
This additional staffing has led to an increase in the hiring of traveling nurses or agency nurses. These traveling nurses can often earn twice as much as those employed by the hospital due to the shorter assignments.
"It became a vicious cycle where nurses left hospitals to travel because they could make more money and have different experiences and travel to different places," Zolnierek said. "In turn, this has worsened the shortage in hospitals."
Texas Health Presbyterian Dallas officials said they would rather have full-time staff than traveling nurses. But travel nurses have been invaluable during the pandemic and will continue to be, Love said.
"We don't blame nurses for wanting to have that mobility, the ability to travel or to [become traveling nurses] for their personal economic perspective," he said.
Pedagogical efforts
To keep employment high, hospitals across the state are using existing partnerships with colleges and universities to help fill staffing shortages, according to Candy Baptist, director of the Texas Health Career Transformation Center. ResourcesUniversity.
"Texas Health works with a variety of high schools to provide students with the opportunity to intern at our facilities," Baptist said.
Texas Health Presbyterian Hospital Dallas has partnered with Richardson ISD since 2017 to provide internships for students with disabilities through Project Search, a national vocational training program. Most of the students found jobs afterwards, many at Texas Health Dallas, Baptist said.
Texas Health Resources also offers apprenticeship programs to guide graduates into healthcare careers.
In 2021, Texas Health Resources created the Patient Care Technician Apprentice program through a partnership with Dallas College and with support from the US Department of Labor. The program has two different "earn as you learn" paths, allowing candidates to be hired and paid while they learn their work in the classroom.
Love said the lack of faculty in nursing schools is also hurting the profession.
"So many qualified applicants…for bachelor's and graduate programs cannot really be accepted into nursing school for lack of necessary faculty [to teach them]"said love.
Now is the time for young nurses to enter the workforce, as many hospitals are hiring new graduates, Zolnierek said.
"There are all kinds of opportunities," she said.