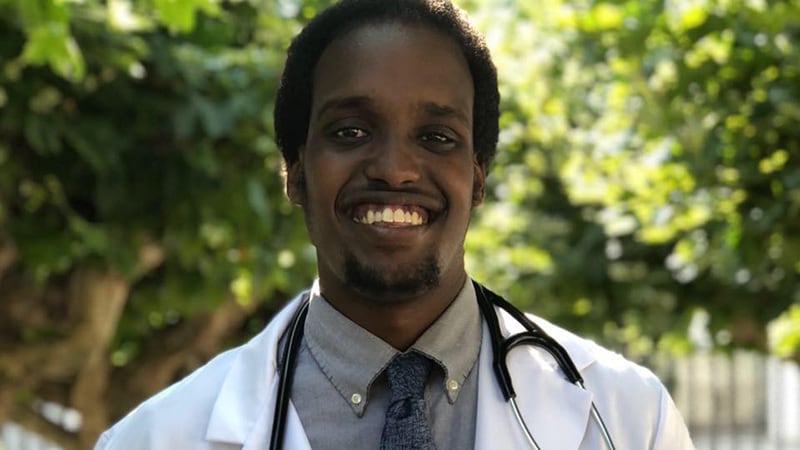 A group of nurses huddled outside my patient's room: an elderly man with terminal cirrhosis and a tottering mental state. As I walked past them to enter the room, I thought to myself, I wonder if he'll remember me today. My patient, who was a burly man with graying hair and a friendly smile, lay in his hospital bed with his meal tray in his lap. Before I could jump into our usual morning dance, he beat me to the first step of our routine.
" What day is it today ? Is it the 13th? I need a card for my girlfriend, tomorrow is Valentine's Day! »
Saying this, he sat up in bed and fixed his eyes on me. His piercing gaze melted the bed he was sitting on and silenced the commotion of the hospital. He's thereI said to myself. Actually here. I never knew if he would be able to have a conversation when I entered his hospital room, so I was caught off guard when he resumed his usual form to make this request. The love he had for his wife was enough to redirect him that day, and I couldn't help but be optimistic about his progress. I have to get this cardI thought, as we continued our morning meeting.
I bought a card that night with enthusiasm and optimism. With his wife visiting him the next day, I thought he would only become more alert and oriented. Instead, I was greeted with an oblivious, distant stare the next morning. The card was forgotten on his hospital table as he began to refuse treatment, and his condition rapidly deteriorated.
I had the opportunity to speak with his wife in a conversation about goals of care, and she ultimately made the decision that hospice would have been what he wanted. Although, unsurprisingly, we couldn't save him, I found comfort in the fact that he would at least be comfortable.
It's hard to explain what I expected when I checked his medical records a few weeks later. A notification appeared on my screen. He had died. The sense of satisfaction from focusing on comfort measures somehow turned to sadness, and I quietly sat alone in my room, wondering what all this training was for.
The death. As a medical student, even typing that word produces an almost visceral reaction. We have been inducted into a profession that has sworn to heal. The long and overwhelming training we undergo demonstrates our commitment to preserving and protecting life. But for a profession that demands we toe the line between the living and the lost, the concept of death seems almost taboo. Our training focuses so exclusively on recognizing pathology and preventing death that the loss of a life often feels like a personal failure.
My second pivotal clinical experience with death came during the pandemic, when a brilliant team from the University of California, San Francisco, residents and medical students addressed the loneliness created by visitor limitations with a project of video chat on iPad. I had seen for myself how difficult the lack of visitors can be for patients, so I signed up as a volunteer.
During one of the video calls I was trying to establish with a patient's family member, a second nurse entered the room. "She's really pale, what's going on?" she exclaimed loudly. My frail elderly patient extended her hand a few inches from my arm, then her hand fell. Almost simultaneously, a member of the patient's family responded to my call as a ward of nurses assessed our patient for what she believed to be her death.
There was initially some uncertainty about his status, and I remained in a state of uncertainty as we awaited a final decision. "Tell his son that the main team will be calling them shortly," a nearby nurse kindly advised me, so that a provider involved in the patient's care could break the news. My thoughts couldn't stop racing. This family member could have said goodbye if I had only set up the call a few minutes earlier.
I had failed again.
The resident physician caring for the patient soon entered the room and declared the patient dead. But this time, I was not left alone to grapple with the loss of a patient. The resident debriefed me outside the room and also invited me to join her team to discuss what had happened. We talked about the patient's life, her hobbies and what the team had learned from her during her stay in the hospital. They mentioned that she had the comfortable death she wanted.
Later that day, a resident responsible for the iPad project also debriefed me on the incident and was even kind enough to buy my lunch. The next day I received an email from an assistant at this hospital with an offer to debrief if I wanted to discuss this further.
There were two notable lessons from this second experience. The first lesson is that the opportunity to debrief in a supportive environment allowed me to unload my grief and embrace my humanity. The loss of life was not business as usual; space was created for me and others to process the loss of our patient.
The second lesson is that instead of silently carrying a sense of failure with us, we were able to celebrate his life and recognize that death does not necessarily equate to a "losing battle". For this patient, it was a comfortable end to the journey and our team was able to facilitate this transition.
The pandemic has resulted in an enormous burden of death, both domestically and globally. Healthcare workers face death daily at a staggering and unprecedented rate, and this will undoubtedly have profound effects on mental health. We need to create intentional spaces to process these feelings and support each other, but this will also require transforming how we conceptualize and teach about death in medical education and clinical practice.
A common refrain I hear is that the loss of a patient will sting less as a trainee gains more experience; that repeated exposure to death will lead to some emotional dulling.
I don't want it to sting any less; we just need to be there to fire the dart for each other.
Abdikarin Abdullahi is a fourth-year medical student at the University of California, San Francisco and is pursuing a master's degree in public health at the Johns Hopkins Bloomberg School of Public Health. He is interested in the intersection between health inequalities and health policy, medical education and social justice. He looks forward to devoting his future career to mentoring and working with underserved communities.