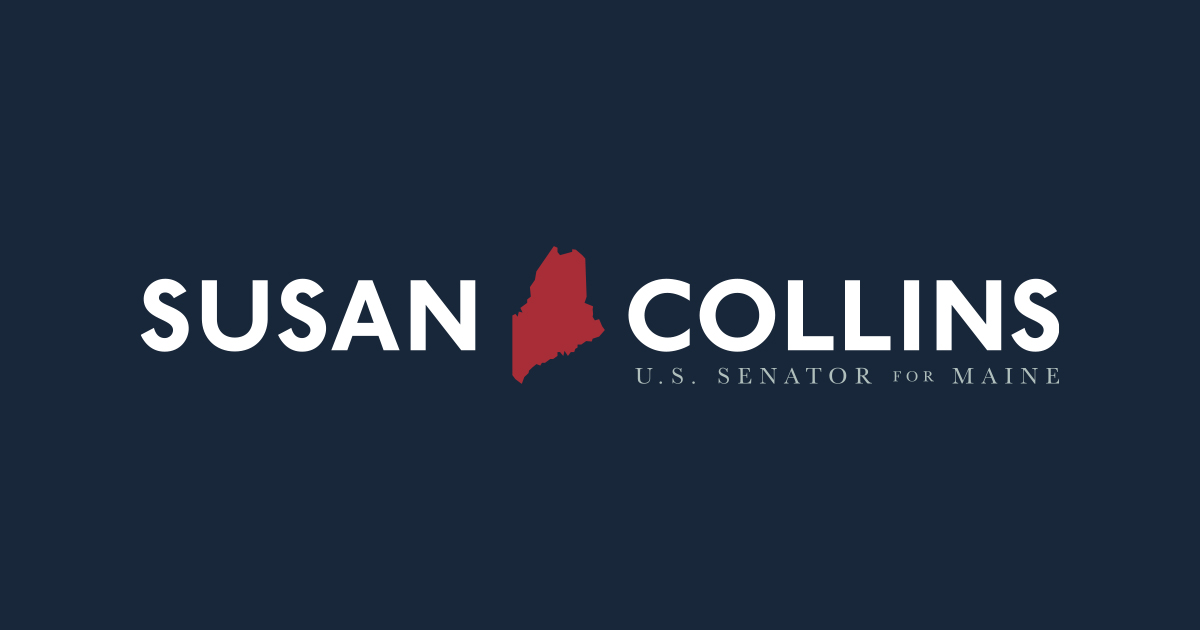 The federal funding bill that was signed into law on March 15 includes more than $200 million that I successfully secured for 105 vital projects in Maine. These investments will support initiatives by the Maine state government, municipalities and non-profit organizations that will promote job creation and economic development, improve infrastructure, expand community resources for Maine residents and protect our environment.
As a senior member of the Senate Appropriations Committee, I have long championed investments that support Maine communities and families. Throughout the appropriations process, I have heard from state and local leaders about their work to improve the welfare of Mainers and improve service delivery.
I advocated heavily for these projects, including a dozen totaling nearly $24 million that I secured for Aroostook County.
The government funding act provides nearly $13 million for infrastructure improvements to increase the safety, efficiency and reliability of freight rail transportation between Aroostook and Penobscot counties. During my travels around the state, I have seen the positive effects of investing in our railroads, as well as our roads and bridges, to help manufacturers and farmers ship their products across the market and support jobs in rural areas of our state. An additional $1.2 million will provide preliminary engineering for improvements to US Rt. 1 in Près Isle.
As well as being the site of a Defense Financial Accounting Service (DFAS), the Loring Commerce Center in Limestone has attracted several businesses which provide hundreds of jobs. The $3.1 million I secured will allow this business, industrial and aerospace park to better serve its existing tenants by improving roads and demolishing substandard structures. These upgrades will also help create new businesses and jobs in Aroostook County.
In addition, the act makes significant investments in workforce development programs. Federal funding of $1 million will allow Mechanized Logging Operations at Northern Maine Community College to purchase equipment and develop curriculum for a successful program that placed graduates in logging jobs well paid. The NMCC will also receive $988,000 to expand technical and safety training for wind turbine technicians. Through a collaborative effort with Maine Maritime Academy, NMCC is becoming an international provider of training in the wind energy industry, supporting this growing workforce in the Northeast. I was delighted to champion these two NMCC projects.
Another $1 million will support efforts at the University of Maine in Près Isle and Fort Kent to help address the nursing shortage in our state. The UMaine system will use this funding to purchase a mobile pediatric and obstetrical simulator that will double clinical training capacity for nurses in northern Maine and train nurses in other rural communities. Earlier this year, I visited UMPI to see firsthand how this new mobile simulation unit will help strengthen our state's rural healthcare workforce and keep Mainers healthy.
The funding will also strengthen health care and social services on several fronts. Like much of the country, northern Maine has a growing number of people struggling with substance use disorders, and bed shortages and waiting lists for care can be a significant barrier to getting treatment. I got $1 million to help Aroostook Mental Health Center expand access to residential addiction treatment. Funding of $200,000 will enable Fish River Rural Health's Madawaska Clinic to purchase a new generator to prevent disruptions in care and to protect refrigerated and frozen vaccines during power outages. Nearly $650,000 for a new mobile unit will help the Aroostook County Action Program help more struggling families throughout the region.
Finally, the provisions I have advocated will help municipalities better serve their residents. The $750,000 I secured for a new public safety building in Washburn will allow the city's brave firefighters and police officers to provide reliable emergency services while providing new offices. The $732,000 I secured for the Walkable Houlton project will make it easier for seniors to navigate downtown by eliminating tripping hazards, and increase safety for students and other pedestrians by restoring curbs to delineate clear roads and sidewalks. The project will also renovate the Gateway Pedestrian Bridge, which has become a symbol for Houlton. The Town of Frenchville will receive $247,000 to modernize its public wastewater system.
I have had the pleasure of supporting excellent proposals from across Maine during the fiscal year 2022 appropriations process. As we begin to work on funding for the next fiscal year, I will continue to work hard to make advance projects that benefit the people of Maine.
###