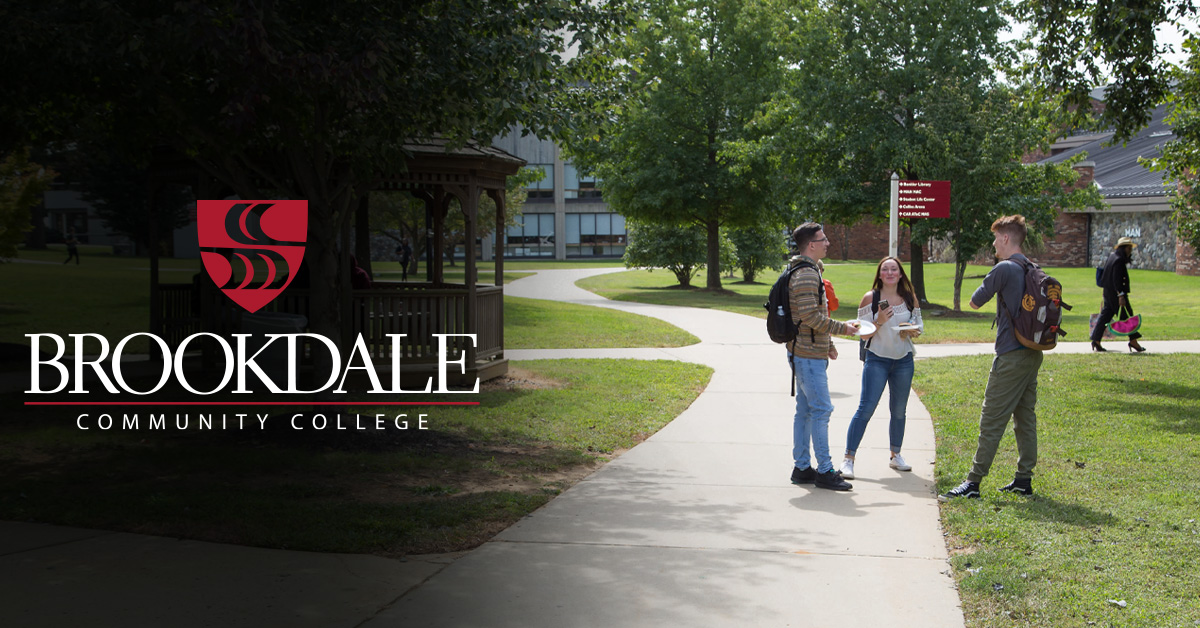 Brookdale Community College's Spring Nursing Class of 2022 is pinned! They enrolled in the midst of the pandemic, and throughout their studies they saw the demand for the profession increase. Some graduates always wanted to be a nurse. For others, it was a career change. Some did not have the prospect of a higher education earlier in life and have now embraced the opportunity. What binds this class is the dedication they all have to this noble calling.
"The rewards of this profession outweigh any other hurdles we might encounter," said nursing graduate Bryanna Long as she kicked off the nursing pinning ceremony. "This group of graduates witnessed the profession through a global pandemic and still said I wanted to be part of this special profession."
The pre-commencement pinning ceremony is distinctive to the nursing community and unlike any graduation ceremony. Not only does it mark the end of student classes, but this ceremony honors nursing graduates who will work in a career where they will have to be selfless for the good of many others. Each nursing school designs and awards its own personalized pin, connecting each graduate to the alumni before them.
Charlotte Cole, nursing educator and graduate of the Brookdale nursing class of 2006, was chosen by the class to be the guest speaker. She reflected on the College's motto, "Here you will get there." She shared some success stories about three of the former Brookdale nurses she had the pleasure of working with and where they are today.
Latoya Thomas graduated from Brookdale in 2014 and is an assistant instructor. She is the head of the oncology unit at Jersey Shore University Medical Center (JSUMC).
"Here Latoya is here," Cole said.
A graduate of Brookdale with the Class of 2002, Bill Schreiber started out in housekeeping at JSUMC, then went on to earn his BSN, MSN, from Thomas Edison University and an MBA from Monmouth University. He is now the director of operations at Southern Ocean Medical Center. He accomplished all of this while having a busy family life.
"Here Bill is," Cole said.
Thomas Ciancia is an alumni from the class of 2014. He changed careers and entered nursing after a career in construction and eventually became a nurse practitioner. As Brookdale's newest faculty member, he said, "I came to teach to have a positive impact on health care by training the next generation of nurses."
"Here Tom is here," Cole said.
The spring 2022 class has 57 graduates. Each has their own unique stories, goals, and challenges. "Now you're all nursing grads," Cole said. "Brookdale brought you there!"
"Nursing is the hardest job you'll ever love," Cole said. "Nursing is cerebral, physical and emotional. You will serve some when they enter this world, and others when they leave it. You can shed tears on both. In these and other difficult times, you will remember why you became a nurse.
Director of Nursing, Patricia D'Aloia-Gandolfo, MSN, RN, CMSRN presented the Nursing Honor Society Awards to the following graduate students, Stphanie Beckerman, Vivian Eadicicco, Chelsea Fulton, Bryanna Long, Kristy Ngo, Michelle Rotunno , Laina Tollefsen , and Alyson Trione.
The farewell speech was delivered by Siobhan Nagy, a nursing graduate and member of the US Army Reserve's 357th Chemical Company. She said: "Teamwork will be the epitome of our nursing class. When a teammate is weak, the others become their strike and practice every shift. During the clinics, we met some amazing friends. We created undeniable bonds and leaned on each other for support. Our motto was "Leave no one behind" and today our entire clinical group is here getting caught. »